Corporate Identity
We would overcome all challenges to make
the dream comes true.
Services

We are pleased to give our best to support you for providing the consulting services, the planning and development in regards to the effective utilization of lands and buildings.
Please contact us all the information regarding the various properties.We are pleased to offer a range of services from purchasing to selling and to managing both personal and investment properties.We are aiming for the revitalization of the unused and unprofitable properties.

We bought 100 acres at Maraekakaho, on the western side of Hawke's Bay in the north island of New Zealand in 2005. Thanks to all the people, we are doing our best to grow the vines by our organic farming practices in our single estate vineyard and making our best wines from our organic grapes by ourselves. We are also doing our business, which rooted in the local society and community in New Zealand.
Company Name

Ohsawa Holdings Co., Ltd.
Head Office

314-2, Sugisawa, Maibara-city, Shiga-pref. 521-0322 Japan
Founded

November, 1954
Incorporated

April, 1965
Initial Capital

JPY60,000,000
Number of Employees

8
Representative

Taizo Osawa, President and Chief Executive Officer
Accounting Period or Fiscal time

September
Link

OSAWA NZ LIMITED
Office & Winery:91 Thames Street, Pandora, Napier, 4110 New Zealand
Vineyard:358 Kereru Road, RD1, Maraekakaho,
Hastings, 4171 New Zealand
Phone:+64 (0)6 835 8977
URL:
http://www.osawawines.co.nz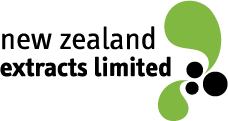 New Zealand Extracts Limited

Merry Days Co., Ltd.
ENGLISH GARDEN
Rosa & Berry Tawada
605-10, Tawada,
Maibara-city, Shiga-pref.
521-0081 Japan
Phone:+81 (0)749 54 2323
Facsimile:+81 (0)749 54 2229
URL:
https://www.rb-tawada.com/english/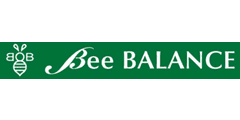 Bee BALANCE Limited
4-3-104, 4-chome,
Sakuraguchi-cho, Nada-ku,
Kobe-city, Hyogo-pref.
657-0036 Japan
Phone:+81 (0)78 843 7332
Facsimile:+81 (0)78 843 7337
URL:
https://bee-balance.jp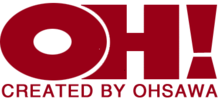 オオサワ株式会社

コトブキ株式会社
〒521-0032 滋賀県米原市
枝折5番地
Phone:0749-54-2307
Facsimile:0749-54-1550

びわこ産業株式会社
〒521-0323 滋賀県米原市
村木911番地
Phone:0749-55-2345
Facsimile:0749-55-3115
株式会社アール